Safe & Secure Transactions
Executive Etiquette
I gained so much confidence from this course. It taught me how to interact with bosses, colleagues and customers. I recommend this course to anyone who wants to succeed!
Daniel P., New York
Business etiquette for the polished executive!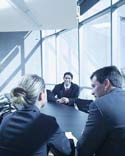 Specifically tailored for business professionals, our professional etiquette section will guide you through business-specific situations. A professional and poised demeanor will help you to make a lasting impression, enhance your communication skills,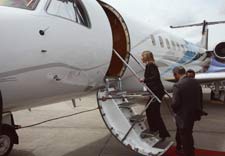 gain and display confidence, and distinguish yourself. Whether a boardroom meeting, presentation to management, a party at the boss', a business lunch or a golf outing with clients, be prepared for any situation. Requires All-Occasion Course as a prerequisite.
The course covers: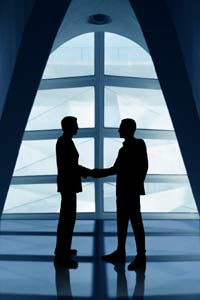 Interview Guidelines
Introductions/Forms Of Address
Business Card Protocol
Office Space/Workplace Etiquette
Communications Etiquette – Telephone, E-mail, Internet
Meeting Etiquette
Work Social Events
Professional Social Occasions
Office Occasions/Gift-Giving
Networking
Social Occasions/Small Talk
Cell Phone Etiquette
Name Exchanges
Customer/Client Entertaining
Entertaining – Clients, Colleagues, Superiors
Toasts
Grooming/Dress/Wardrobe
Dealing With Unethical Or Unpleasant People
Don't see what you're looking for? Not sure what you're looking for? Contact us.

* Price Includes All-Occasions Course
« back to top