Safe & Secure Transactions
Family Etiquette
This course was so helpful for us to teach our children confidence, manners and respect for others. I highly recommend this to any family interested in helping their children succeed!
Jane and Russel W., Eugene, OR
Instill Character, Confidence and Respect Early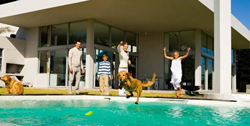 At a time when society seems to reward the most outrageous behavior, how do we even begin to instill in our children those qualities which we know will enhance their characters. We offer a comprehensive etiquette training kit for families.

Much more than just manners for children, our etiquette coursework for families focuses on developing social skills and breeding character in young people. The subject matter is designed to build confidence and esteem,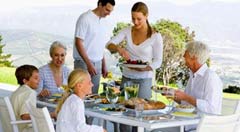 impart the values of cooperative relationships and equip the entire family with the tools necessary for social and community success. In an increasingly competitive and rude world, these skills will provide your children and whole family with an advantage to excel in every situation.

Every young person will benefit from a little dignity, charm and confidence!
The course covers: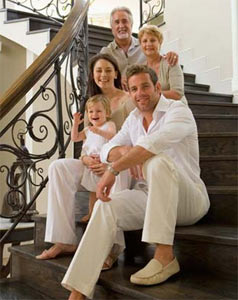 Addressing Adults
Basic Courtesies
Proper Table Manners
Telephone Etiquette
Writing Thank You Notes
Family Time
Time Away From Home
Attire And Appearance
Computer Use
Rules, Boundaries
Respect, Deference
Common Sense/Safety
Feeling Comfortable With New Situations
Esteem And Confidence Building
Sportsmanship
Neatness
Cooperation
Ethics And Honor
Dating
Discretion and Privacy
Don't see what you're looking for? Not sure what you're looking for? Contact us.


* Price Includes All-Occasions Course
« back to top